*will be removed soon. just kept here for reference* Employer Resources and Guidelines
Here at Arrow, we aim to help you not just to find a helper, but also keep them and ensure that you would get quality service. Here are some important guidelines that may help you do so:
Preparing for Arrival
Once your helper arrives, you're going to have to make necessary adjustments as you live with an additional human being in your home.
Your helper needs a simple job description. If you don't have a written job description, you have NO basis for doing a job performance evaluation. Here are 5 elements of a good job description:
Purpose Statement
Tell your helper briefly why you hired her. You hired her to make your life better by:
removing the burden of housework, laundry and cooking from your shoulders so that you can devote more time to your kids, your friends, the next great novel you are writing, etc.
enabling you to entertain guests more frequently
someone to caretake the home so you can travel, etc.
Priorities
Explain what your priorities for her are:
childcare
cooking
cleaning
laundry
entertaining etc.
Tasks
List the major tasks you expect her to do as part of her work.
housework: room by room cleaning list
marketing: including record keeping,
cooking: who makes the menus, recipes, etc
laundry: machine, handwash, etc.
childcare
auto care
pet care
Schedule
Write a weekly schedule, including morning, afternoon and evening activities.
Scoring
Helpers want to know how to win the game. What will make you feel that you have hired a great helper? What is a passing grade in your eyes?
"If my children are clean, fed, out the door on time, safe and generally happy - that is winning for me."
"If my house is clean and tidy (not spotless) and meals are nutritious and reasonably tasty, that is a win for me."
"If my clothes are clean, ironed and where they are supposed to be when I need them - that is a win for me."
Taking time to write a simple job description will help both you and your helper to get off to a good start.
+ Timetable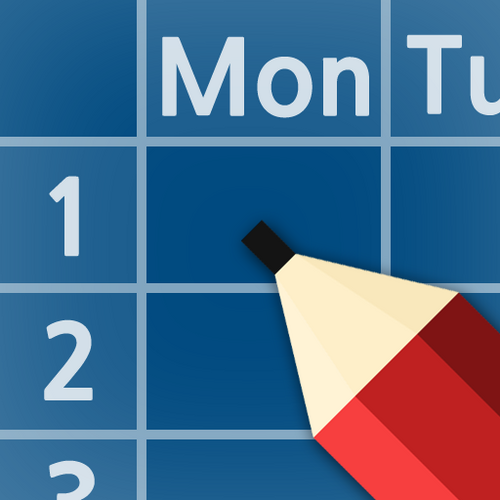 Your helper needs a written timetable to help her learn her job and adjust to your family. Below is a general timetable. Please adapt and prepare your own timetable. Keep in mind that your helper needs time everyday for her personal needs: bathing, time to check her Facebook, talk to her kids, etc. She also needs a minimum of 7-8 hours of sleep a night.
Duty Schedule:
Wake up: 06:30
On Duty: 07:00
Off Duty : 21:30
Meals:
Breakfast: 06:45
Lunch time: 12:30
Tea break: 15:45
Family dinner: 19:30
Morning
Wash the clothes by washing machine
Prepare breakfast
Hang the clothes
Go to the market
Prepare lunch, wash all dishes & utensils after lunch
Sweep & wipe the floors with wet towels(both sitting room & bedrooms)
Tidy up kids bedroom
General dusting sitting room & kids' bedroom
Clean the toilet, wash basin
Afternoon
Do weekly routine work
Tidy up master room when sir wake up
Collect clothes if they are dry enough, fold them, iron clothes(all school uniforms, sir's shirts must be ironed properly)
Evening
Prepare dinner, wash all dishes, utensils after dinner
Clean up the kitchen
Clean the bath tub & toilet after your bath
Weekly routine work
Monday: clean all doors & gate, outside balcony
Tuesday: clean all windows
Wednesday: clean & wash all bed sheet, pillow cover for the whole family
Thursday: clean all electric fans & exhaust fans
Friday: clean air conditioning filter
Saturday: Nail cutting for kids' fingers, feet
Sunday: Day Off
+ Family briefing
Families are complicated. Before your helper arrives, sit down with your family and prepare them for the arrival of your helper. Here are some issues to think through:
Who will the helper report to?
What is the role of grandparents when you are at work?
What should grandparents do if they are having trouble communicating with the helper?
If you have Elementary or Secondary age children, how should they address the helper? How should they treat her?
Grandparent issues
If your elder parent (grandma or grandpa)...
doesn't understand English
is impatient and quick to anger
is strict in how things MUST be done
THEN
Involve them in the interview and selection process
Make sure they attend Arrow's "Employer Orientation" class
If you don't include them in the interview AND have them attend the EO class, your helper will have a high probability of resigning and you will have wasted a lot of money.
If your elder parents are kind and easy-going then it is not essential that they attend, but they will gain a lot from the orientation and your adjustment to your new helper will go more smoothly.
+ Sleeping arrangements
Where will your helper sleep? Where will she store her belongings?
Sharing a room
If she is sharing a room with a child or elder parent, what time do they normally go to bed? When will your helper be able to go to bed?
If sharing a room with a child, does the child have a set bed time, or a bedtime routine? Some parents wait for a child to fall asleep before they or the helper can go to bed. This is a recipe for early resignation of your helper. Children need to have bedtimes and bedtime routines.
Privacy
If she wants some privacy to talk to her family back in the Philippines what should she do?
+ Insurance
By Hong Kong law, employers are required to purchase Employer's Liability Insurance. Most companies provide an insurance product that includes medical and other benefits specially designed for families with domestic helpers.
When Arrow books your air ticket for your helper, we will remind you to purchase insurance for her. The coverage should start on the day she arrives in Hong Kong.
The best plans cost less than $1300 for 2 years, so we recommend purchasing a good product and studying the benefits.
Below are trusted Insurance Providers:
Manulife, Gabriel Shum Siu-Kuen
96069668; gabriel_shum@manulife.com.hk
Groveland Insurance Brokers, Brandon Hui
2545-2788; brandonhui@groveland.com.hk
Prudential Insurance, Simon Cheung
3181-2643; simon.cheung@pruhk.com
+ Welcome!
You don't need a big welcome for your helper, but do plan to welcome her. She has left her family and culture to come and serve you. She is worried that you won't like her or accept her. A warm welcome will do a lot to alleviate her fears.
A simple family dinner or a small welcome basket with some sample hotel size shampoos, soaps, washcloths, etc.will make her feel wanted and accepted.
+ Deal with your Emotional Baggage
In our training in the Philippines we have a session called "What's in your luggage?" The goal of this session is to bring to the surface the past hurts and experiences of applicants so that they can deal with them in a positive way and NOT bring them to Hong Kong with them. If they bring them to HK it usually ends up with the helper quitting or getting terminated.
Employers also have a lot of emotional baggage that they bring into the new relationship. Your last helper stole from you, so now your house has more cameras than a high security prison. Everytime you leave the house you insist the helper leave too. You don't give her a key, ask her to sleep with her door open, even though one of your cameras is pointing straight at it. Whoa! Time to see a counsellor... With that kind of emotional baggage you will not be able to keep a helper, so you better get grandma to help, or stay at home and take care of your own house.
Some employers have emotional baggage from their own parents. Growing up they were constantly berated and criticized, so that is how they treat the helper. "Are you stupid?" "You're a liar!" "I thought you go to church? And this is the way you do your job?!?" If you think that is an OK way to manage a helper, please don't hire a helper, because she will NOT finish her contract guaranteed.
The single most important thing you can do to find and KEEP a good helper is to take a hard look at your own emotional world. Feel the pain from past hurts and betrayals. Extend forgiveness and move on. If you bring that into your new relationship, you will find yourself in a vicious cycle of constant changing helper and spending $1000s of dollars each time. Deal with your own baggage, you'll be happier and then use the money you spend on agency fees to take a nice vacation. I hear Thailand is nice.
3 Big Issues
For your helper, the 3 areas that most influence her happiness and ability to finish her contract are food, rest and feedback.
+ Food
The biggest complaint helpers have about their employers is that they are stingy with food. In almost every case the complaint is against the person who manages the food budget. I have heard scores of stories about Hong Kong employers who measure out the exact amount of rice to be used at each meal, who get angry if the rice is used up too fast, and who even go so far as to blame the helper for being "greedy".
Under the terms of your contract you are obligated to provide food and lodging for your helper. Almost everywhere I travel in Asia I find that people are extremely generous with food. Farmers in China earning 500 yuan a month will spend half of their monthly income to feed a foreign guest who is visiting. How has the culture that gave us "Sik Faan Mei?" ended up producing food misers, grain counters?
If you want to keep a good helper, then be generous when it comes to food. When you are tempted to complain about how much money you spend on groceries, bite your tongue and feed your helper well. Remember that your helper does hard physical labor all day long. Her caloric needs are probably greater than yours.
Ask your helper what kind of food she likes for breakfast, lunch and dinner. Show consideration in this area and your helper will find a hundred ways to repay your kindness, and will do her best to save you money when shopping. Have an abundance mentality, be generous, bless your workers, and trust God to bless you in return.
+ Rest
Do you wish that your helper would focus better and not be so forgetful? Do you want her to work with a higher energy level and accomplish more in a shorter period of time? Do you hope to see a gradual improvement in her overall performance, rather than a slow and steady decline? For many helpers, there is a simple way to achieve these productivity goals: MAKE SURE THEY HAVE ADEQUATE REST.
According to the Human Performance Institute in Florida, improving the quantity and quality of rest is one of the most effective ways to work more efficiently. Basically, when we are rested we think better, can work longer, can concentrate more, are more creative and achieve more.
Avoid frequently interrupting your helper as she works, or constantly redirecting her work. Research says that working in 90 minute bursts boosts productivity. Constant interruptions, whether in the office or home, hurt productivity. If you are a stay at home mom, try not to always interrupt your helper with new tasks. Just because you think of something, doesn't mean you have to say it right away. Write it down, and after she has been able to concentrate on the tasks at hand for 60-90 minutes, then add the new task to her list of things to do, according to its priority.

Plan at least 3-4 ten minute breaks during your helper's work day. Regular breaks reduce stress and give the mind time to process and store information. I, personally, find that some of my most productive time is when I take time away from the office. Over a cup of coffee my mind reminds me of important things to do ( I write them down); and I regain a focus on what is most important at that time. Robbing your helper of regular rest times will make her less effective in managing your household affairs.
"Tony Schwartz from The Energy Project has shown that when we take rest seriously we will almost certainly get much more done, our work will be of a higher standard, our thinking will be more accurate, and as a result our incomes are likely to rise."

Treat your helper's sleep as very important. Most adults need 7-8 hours of sleep per night to function at 100% capacity. If your helper works from 6 a.m. to 11 p.m., how much sleep is she getting? Seven hours? NO WAY. She has to shower, wind down from the day, send messages to her loved ones, etc. After all of that she may only sleep 5 hours a day. Over 1 week, her sleep deficit is already 12-14 hours. Now imagine that she is in charge of your 2 year old child. Do you want someone who is chronically short on sleep watching your 2 year old? Would you want this person driving a school bus full of children? If your answer is "no", then you need to change your routine or your demands so that the helper gets adequate rest. A midday nap may be one alternative, but however you achieve it - it needs to be done. You can't cheat nature - we need 7-8 hours of sleep per day to function well. Having a set bed-time (its not just for kids) is helpful, as is sleeping in a dark room. Encourage your helper (wouldn't hurt you either) to turn off her phone and gadgets, and anything that glows or beeps. This will increase REM sleep, and she will awake feeling more rested.

Make sure she gets at least one whole day off each week. Don't require your helper to do a lot of chores before she goes on her day off. Most ladies will wash up dishes, and tidy up a bit before leaving for their day off. If you are requiring much more than that, you are only cheating yourself out of an energetic smart helper. One day of rest per week is the minimum required by law. Your helper needs that time to renew her strength and focus.
Is your helper's performance getting better over time OR worse? If it is worsening, one possible factor may be the lack of adequate rest. Why not do an experiment? Make sure your helper gets adequate rest for 30 days, and see if her performance improves.
The above tips were based on an article on the importance of rest at Forbes.com.
+ Feedback
"I'm still crying Pastor because I never expect and surprised me that they say that I'm very good (word supplied). I'm very thankful and God is good po."
After 1.5 years Mary asked me to ask her employer if she was an OK helper or not. I checked with the employer who said she was good, so I told her. Her response? She cried. Feedback comes in 2 forms:
Filipino helpers are often starved for a word of encouragement, some praise, a kind word once in a while. They would like to hear you say "that's delicious" or "I'm really grateful for you," or "good job". If you want to keep a helper long term, learn to give some affirming feedback. They will strive with all their heart to please you if you give them some encouragement.
Helpers also want and need to have corrective feedback so they can improve in their job performance. Some employers think "I told them clearly once, and I wrote them a long job description. Isn't that enough?" NO, it's not enough. You don't get things the first time you hear them and neither does your helper. She needs to know how to improve in her work.
How to give corrective feedback
Understand the purpose of feedback: It's about future NOT past behavior. The purpose of feedback is NOT to berate or criticize your employee for past mistakes. The entire purpose is to help them perform better in the FUTURE.
The timing of feedback: Feedback should be given within one week of the event. If you wait too long, the employee won't remember the event. If you forget, don't worry, the employee is likely to do the same thing again.
Ask permission to give feedback: I can hear some of our customers now thinking "No way! I'm the boss. I'll give feedback when I want to give feedback." Well, this advice may fall on deaf ears, but feedback will be better received if you ask permission first. What does it cost you to be polite and say, "Polly, I want to give you some feedback on dinner last night. Have you got a few minutes?"

"Polly, I want to talk to you about this morning. Have you got a minute? Yesterday you woke up at 6:30 instead of 6:00. Because you were late, I had to help get the kids out the door, and I myself was late to work. Your late rising caused me to experience a lot of pressure and stress, and to be late to work myself. In the future, I expect you to be up by 6 a.m. OK? Thank you."
"Polly, can I talk to you about dinner last night? I thought the soup was really delicious. I hope that next time you'll make it just that way again. In the stir fry, the celery was chopped too thick. The result was that it was not cooked properly and was hard to chew and swallow. Next time please cut the celery 1/2 again as small. Do you understand what I mean? Would you like me to show you the technique for chopping the vegetables again? Thanks."
"Polly, I want to talk to you about the laundry. When you ironed the clothes, you burned my blouse. I bought that blouse when I was in Canada last summer, and it is one of my favorites. Now I won't be able to enjoy wearing it, and I won't be able to find another like it here in Hong Kong. I'm also going to have to spend time and money to buy a replacement. Next time, I need you to read the label (show her the label) on each garment before you iron it. If it says "don't iron", please don't iron it. If it says "iron on low heat" use the low heat setting (show her on the iron). Do you understand what I need from you? Thanks."

Don't take too long. Feedback doesn't need to take a long time. If you're talking more than 1 or 2 minutes, you are probably talking too much.
Don't vent your emotions on your employees. Focus on behaviors, outcomes and expected change. You should be able to smile when you give feedback. If you feel emotional, then wait for a time when you are calm to give feedback.
We all need feedback so that we can grow personally and professionally. Giving and receiving feedback should not be a traumatic experience, but rather a normal part of our work life.
I'm grateful to the Podcast "Manager Tools" which gave me the main ideas for this article.
Good boss, bad boss
More than the salary and the perks you provide for your helper, your relationship with her would define how she serves you and your family.
+ Work Environment
"the work is so easy, but the job is so difficult because my employers constantly attack me emotionally"
-From a testimony at Jubilee International Filipino Fellowship

"The most important title of any boss is Not CEO, but rather CEE (Chief Environmental Engineer)"; you are responsible for creating an environment where people can grow and perform at their highest levels." Allan Smith
As an employer you are responsible for creating an environment where your employees can flourish. This environment consists of physical, professional and emotional elements.
Physical
Does your helper have adequate storage for her clothes? a decent bed to sleep on? sufficient privacy? Adequate food to eat? It's 2016 and we still hear that some of our Arrow ladies are sleeping on the floor. If you think that is ok, then I suggest you try it for 1 week. Invest in a good fold out bed to get your helper off the floor and improve her rest. Give your helper storage and hanging space for her clothes and personal items. Discuss with your helper arranges for mealtimes.
Professional
Ask your helper to inventory the cleaning supplies and give you a list of anything she thinks she needs to do her job well. Many of our ladies are professional helpers and they know what they need. Make sure she has the tools needed to do her job well.
Emotional
What is "air quality" in your home? Is your home, the workplace, characterized by encouragement, laughter and fun? or pressure, stress, criticism, and unhappiness? Armed forces train soldiers to perform well in combat situations, but most people perform best in low stress, encouraging workplaces. Employers have asked me "why should I care about my helper's happiness when the way she does her job doesn't make me happy?!?" The answer is simple: It works! A positive, low stress workplace has better outcomes than a workplace full of stress and pressure. If high stress and pressure worked you wouldn't be calling Arrow for advice and help about what to do next. Establish a positive, encouraging workplace and if your helper, after a reasonable time period, does not improve her performance then re-train, re-focus or replace her with someone better suited to your family.
+ Evaluations
Many of us hope that our domestic helper will eventually become a "member of the family". Although we hope to have a good, close relationship with our helpers, it is also important to remember that they are employees and we are employers. At Arrow, we talk to employers every week. They give us feedback on how the helper is doing. Most employers (including me) do not regularly sit down with our employeesand do a "job assessment". Instead, we allow little "irritants" to build up and finally "lose our temper" over some relatively minor offense. It would be much better if we set aside some regular feedback time (once every two weeks for the first two months; once a month after that).
Establishing a "feedback habit" will ensure that
you and your helper are moving in the same direction,
will help them to understand your goals and priorities, and
will establish a regular forum for communication
Before you do an assessment you need to be clear: What do you hope to achieve? Clarify expectations? Communicate your priorities? Give performance feedback? Encourage? Listen?
I did some homework (on the internet at ehow.com) and found some good tips on how to do an employee assessment. Here is what I learned:
How to conduct an employee evaluation
Step One: Write a simple job description Be sure that your employee has been given a job description and knows what he or she is being evaluated against. Write a simple job description and use your first meeting to discuss and modify it as necessary. It is okay to say "I'm sorry I didn't give this to you when you first started working for us. I was too busy, and I know it wasn't fair to you, but now I want to let you know clearly what our expectations are. I apologize for not doing this earlier." We suggest you keep your job description to one page only. Some employers are "big picture" kind of people who say "I want the house clean and tidy". That is okay, but please describe a bit more about what you mean by "clean and tidy", so they know the standards you are aiming at. Other employers tend to "micro-manage" and list 15 steps to complete each job. Whether you are "big picture", "micro-manager", or somewhere in between - make sure your DH has the resources (time, supplies, money, etc.) to do what you are asking them to do. They are responsible for the work, but you are responsible to "enable" them to do the work in a timely way.
Step Two: Employee Self-Evaluation Give the employee a blank copy of the evaluation form and have her evaluate/rate herself. You will need an evaluation form. The evaluation form should reflect your values and priorities. Here is a simple example:
Rate yourself for 1-5, 5 being the highest and 1 the lowest:
Housecleaning __
Marketing ___
Cooking ___
Laundry __
Childcare ___
Carwash __
Communication__
Attitude ___
Carefulness/Thoughtfulness ___
Other: __
If punctuality is important to you, include it. Personalize the evaluation form, but keep it simple. Allow the employee to "self evaluate" first, then you can agree or explain to them how you view their performance in these areas.
Step Three: Set up a time and place to meet so that you'll have privacy and quiet. Take your helper out on a Saturday morning to a "dai pai dong", have some breakfast, and talk about her performance in a friendly and positive way. You want her to succeed!
Step Four : Leave adequate time. Set aside at least an hour, even though you might not need it. You've spent the time and money to bring your helper from her home country to Hong Kong. By investing a little more time for feedback, you will increase both your and your helpers productivity tenfold.
Step Five: Have a clear goal. What do you hope to achieve via this evaluation time? Do you want to improve theemployee's performance? establish new performance expectations? focus on one specific area? receive feedback?
Step Six : Dialogue. Avoid doing all of the talking. Ask questions and let the employee tell you how they feel and what they need. You might want to ask, "What can I do to help you succeed at your job?"They are responsible for the work, but you are responsible to "enable" them to do the work by providing the supplies and time necessary. You are also responsible to make sure that they have adequate food and rest. Arrow employers have a reputation of "caring for their employees". By listening, caring and accepting feedback, you will find that your employee will work much harder to please you.
Step Seven : Help them relax. Do your best to put the employee at ease, or anxiety will keep her from hearing what you say. Let them know that you plan to do this regularly, that this is a mutual feedback time and not a "judgment". Let them know that your goal is to establish good positive communication, increase your teamwork and to help them "succeed".
Step Eight: Start and stay POSITIVE. Avoid focusing only on areas that need improvement. Every employee wants and needs to be praised, so spend just as much, if not more, time describing what he or she is doing right. This is crucial to keeping a good employee around! Your helper has left her family and home country to come and serve you. If all they ever hear is negative feedback, they will probably decide that the money you are paying them is not worth it.
In my limited experience as an employer, I have come to understand that "appreciation is more important that money." Employees, all employees, want to be appreciated and they would rather work in a low paying job where they are praised and appreciated than in a high paying one where they are regularly criticized. Your DH is no different. Your positive feedback is more important to her than a $1000/month raise.
Take time to sit down with your helper and do a "job performance evaluation". Stay positive. Do it regularly. If you do this well, you will avoid a build up of negative feelings, increase your worker's productivity and happiness, and your whole family will experience greater blessing as a result.
Legal Stuff
Most of the information in this section is taken off the Hong Kong Labor Department website. For more information, follow the links provided.
+ Statutory Holidays
The 12 statutory holidays for 2016 are:
The first day of January (1 January)
Lunar New Year's Day (8 February)
The second day of Lunar New Year (9 February)
The third day of Lunar New Year (10 February)
Ching Ming Festival (4 April)
Labour Day (1 May)
Tuen Ng Festival (9 June)
Hong Kong Special Administrative Region Establishment Day (1 July)
The day following the Chinese Mid-Autumn Festival (16 September)
National Day (1 October)
Chung Yeung Festival (9 October)
Chinese Winter Solstice Festival (21 December) or Christmas Day (25 December) (at the option of the employer)
All employees are entitled to the above statutory holidays. If the statutory holiday falls on a rest day, a holiday should be granted on the day following the rest day which is not a statutory holiday or an alternative holiday or a substituted holiday or a rest day. An employee having been employed under a continuous contract for not less than 3 months is entitled to the holiday pay which is equivalent to the daily average wages earned by the employee in the 12-month period preceding the holiday.
The above taken from the HK labor department website: http://www.labour.gov.hk/eng/news/latest_holidays2016.htm
+ Weekly Day-Off
How should I appoint rest day to my helper?
You should provide your helper at least one rest day in every period of seven days. A rest day is a continuous period of not less than 24 hours.
Rest days shall be appointed by you and may be granted on a regular or an irregular basis. Unless the rest days are on a regular basis, you should notify the helper his/her rest days before the beginning of each month.
Can I require my helper to work on his/her rest day?
No. Except in unforeseen emergency, you shall not require your helper to work on his/her rest day. An employer who compels the helper to work on a rest day is in breach of the Employment Ordinance.
You may however, with the consent of your helper, substitute some other day for the appointed rest day. The substituted rest day must be granted within the same month and before the original rest day or within 30 days after it.
Can I ask my helper to perform duties after he/she returns home on his/ her rest day?
You should not compel your helper to perform duties on his/her rest days. However, he/she may work voluntarily on his/her rest day.
The following Q&A were taken from the _http://www.labour.gov.hk/eng/public/wcp/FDHguide.pdf
+ Illness & Sick Leave
The following is from the Practical Guide for Employers of Foreign Domestic Helpers.
Should I pay for the medical expenses incurred by my helper when he/she is ill or injured?
Yes. When your helper is ill or injured, you shall provide free medical treatment to him/her whether or not it is attributable to his/her employment. Free medical treatment includes medical consultation, maintenance in hospital and emergency dental treatment. In this connection, you are strongly advised to take out an insurance policy with full medical and hospitalization coverage for the helper. You may also consider taking out a comprehensive insurance policy which provides medical and hospitalization coverage and satisfies the requirement under the Employees' Compensation Ordinance at the same time.

For the avoidance of doubt, the revised standard employment contract introduced on 1 April 2003 makes it clear that, under the new contract, employers are not responsible for providing free medical treatment during the period when the helper leaves Hong Kong of his/her own volition and for his/her personal purposes e.g. on home leave.
Can I appoint a medical practitioner for my helper in times of illness or injury?
Under the employment contract, a helper shall accept medical treatment by any registered medical practitioner as provided by the employer. It is advisable to reach prior agreement with your helper as to which medical practitioner should be consulted in times of illness or injury. (For both employer and helper)
Under what circumstances is a helper entitled to sickness allowance?
An employer should pay the helper sickness allowance if :
he/she has accumulated sufficient number of paid sickness days;
the sick leave taken is not less than four consecutive days; and
the sick leave is supported by an appropriate medical certificate.
Paid sickness days are accumulated at the rate of two paid sickness days for each completed month of service during the first 12 months of employment; and four paid sickness days for each completed month of service thereafter. Paid sickness days can be accumulated throughout the whole employment period, but shall not exceed 120 days at any one time.
What is the rate of sickness allowance? When should it be paid?
The daily rate of sickness allowance is equal to four-fifths of the average daily wages* of the helper. It should be paid not later than the normal pay day.
Can an employer dismiss the helper who is on paid sick leave?
No, except in cases of summary dismissal due to the helper's serious misconduct. Otherwise, it is an offence under which the employer is liable to prosecution and, upon conviction, to a fine of HK$100,000.
The employer is also required to pay the helper:
wages in lieu of notice;
a further sum equivalent to seven days' wages as compensation*; and
his/her entitled sickness allowance.
The helper may also claim remedies for unreasonable and unlawful dismissal under the part of Employment Protection of the Employment Ordinance